____As I have just recently left Downtown in order to pursue a career in Graphic Design, I thought it a good idea to upload some of the photographs of the work that I did whilst there :) Mostly display work but with odd bits of graphics and vinyl work in the mix.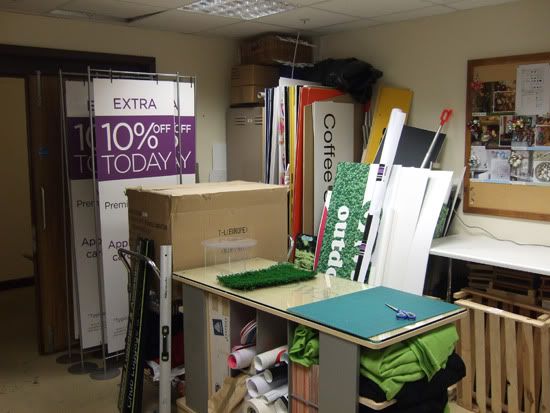 The messy corner of the Visual Office.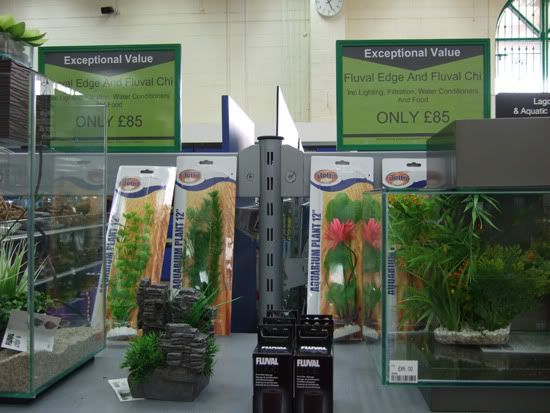 Ticketing in its new format using acrylic covers.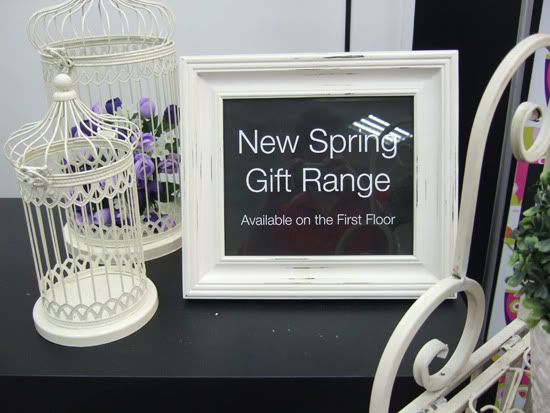 Creating signage using stock.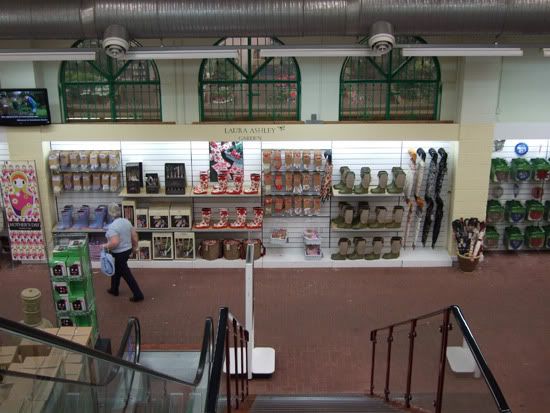 The new Laura Ashley Garden all neatly Visually Merchandised..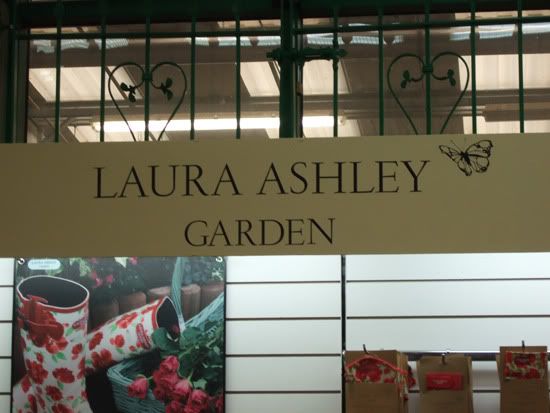 With added vinyl-cut logo, recreated by myself (including butterfly drawn using the pen tool in Illustrator).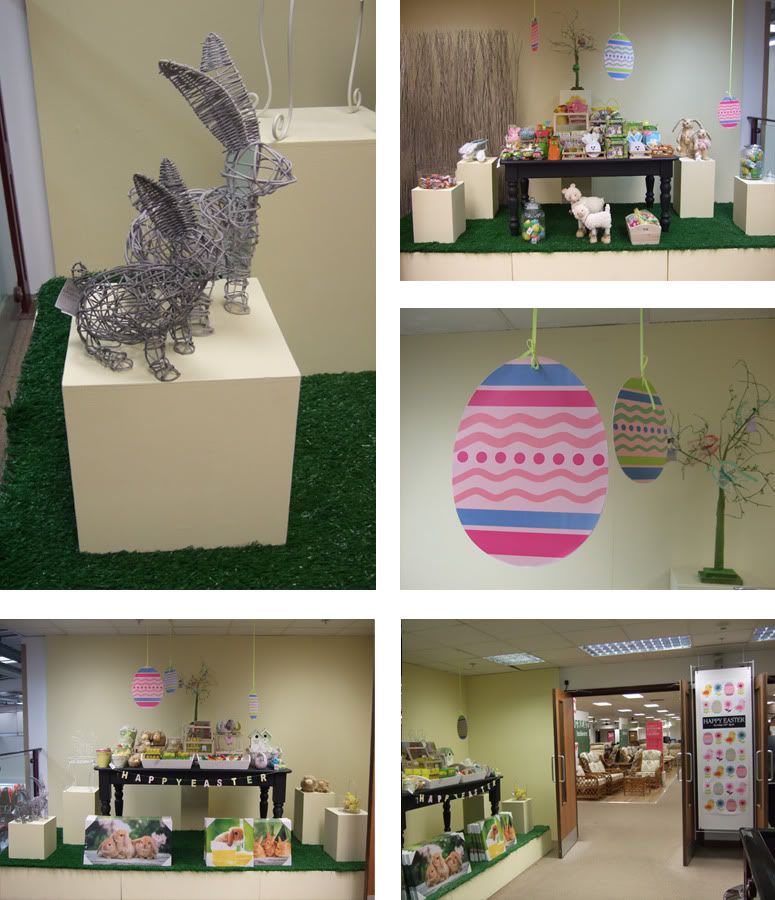 Easter Stash.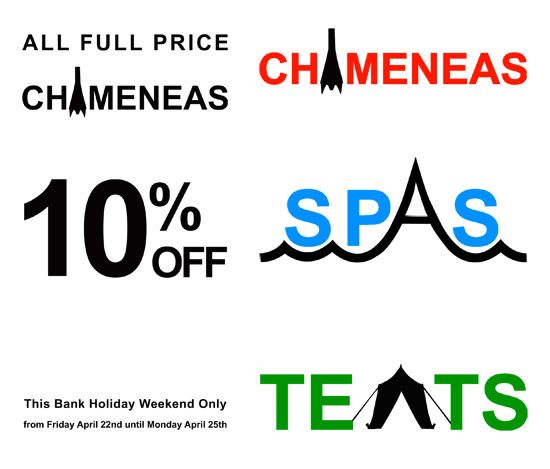 Illustrator files completed for some banner boards for a quick Bank Holiday Weekend Offer.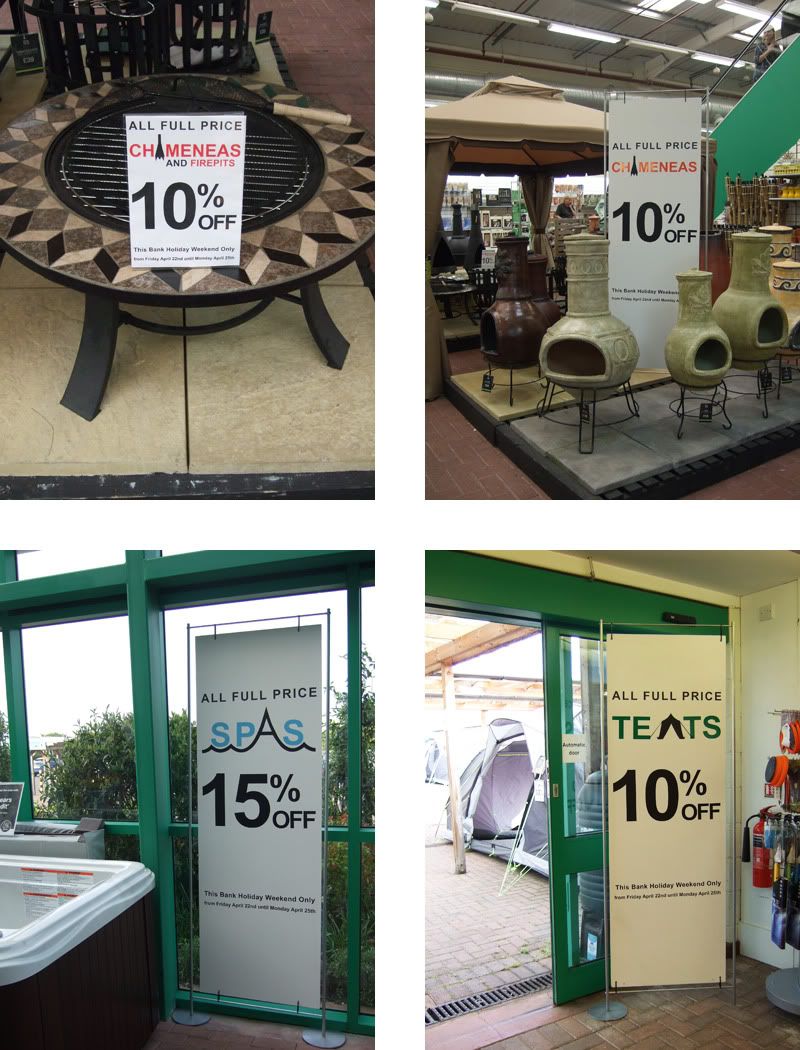 The banner boards in action plus some A5's promotional pieces in acrylic that I was asked to drop in. All the banner board type was created/drawn in Illustrator, then dropped into the vinyl plotting program, Composer, cut out and applied to the boards.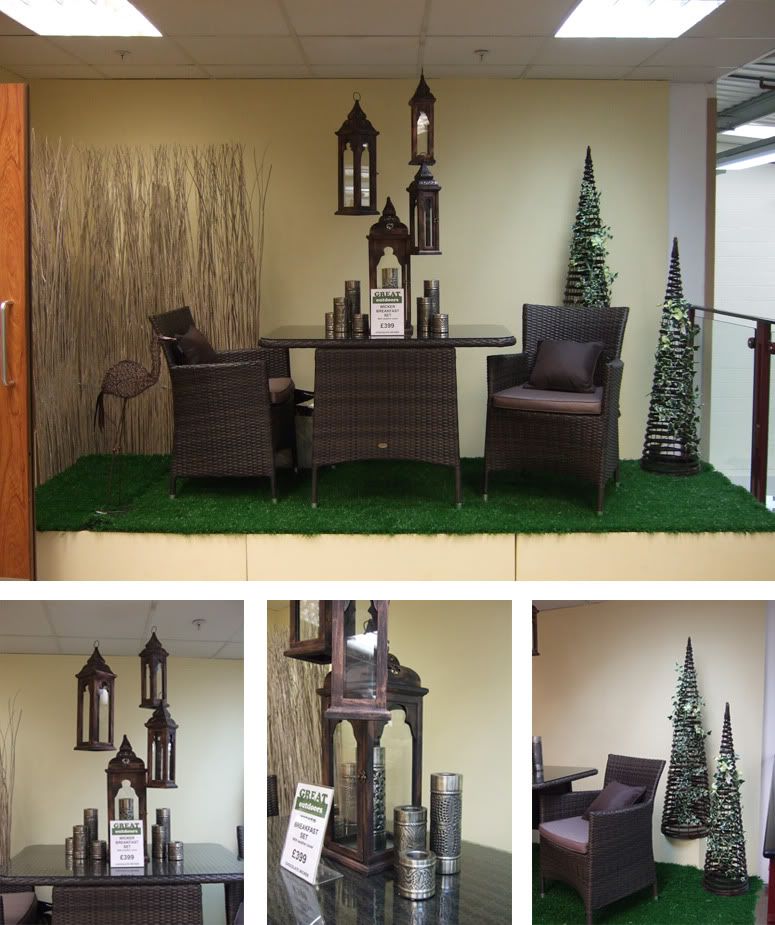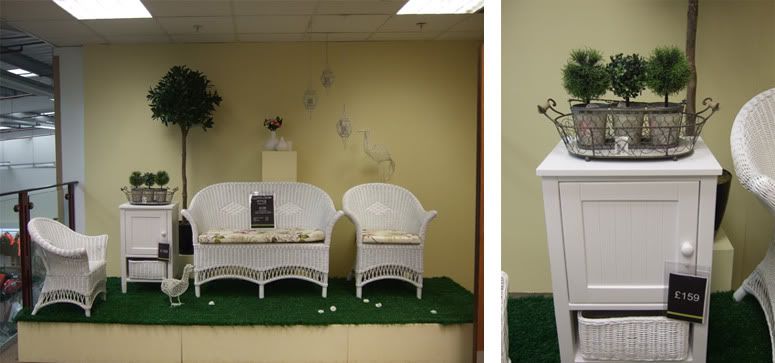 Landing Displays combining the two 1st Floor departments; Leisure Furniture and Garden Ideas.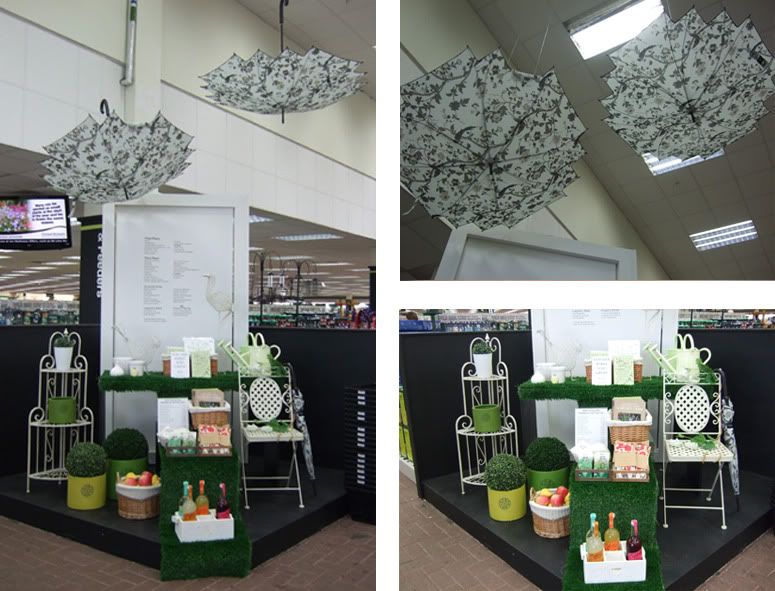 My final display, promoting Gardening, Spring.. and what was April showers (umbrellas) although it was a little late. I did however want to promote the Laura Ashley umbrellas (shown hanging) as they had unusual jagged edges to create a leaf shape.