A blast from the past, a couple of pieces of work that I'm still fond of from college (2005-2007).
One piece of college work I rescued before it disappeared into my wardrobe forever was this..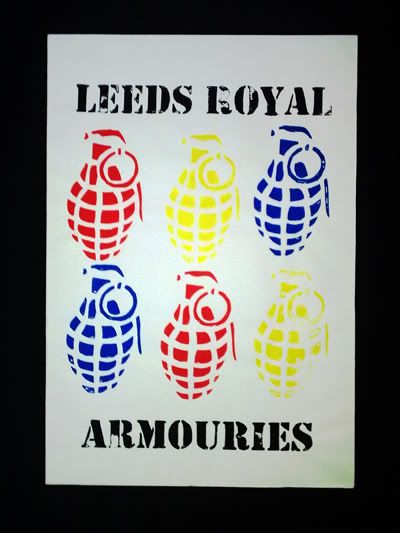 A simple poster for the Leeds Royal Armouries (doy) but I wanted to remember it as I really like the textured and imperfect paint effect gained from silk-screen printing. I also like the use of a limited colour pallette: less is more.
The below illustration was something I did in a sort of side "art history" / "experimentation" class, if I recall correctly. In this piece I wanted to capture still as well as movement, so drew in detail what remained still, and clearly (or not), the motion objects such as vehicles and people, became mere shapes and blurs.