____I suddenly had the urge to do some more sketches today, so I am going to do some more at present. I remembered I had a bunch of face sketches, tonal drawings and Photoshop coloured drawings too, so I thought I'd put them on here. They're all on DeviantArt though, but I haven't updated it much recently.
I think I did these over time from 2006-early 2010. All of varying detail/varying precision, but I feel they get better over time. Much bigger versions of each drawing and more can be found
here
.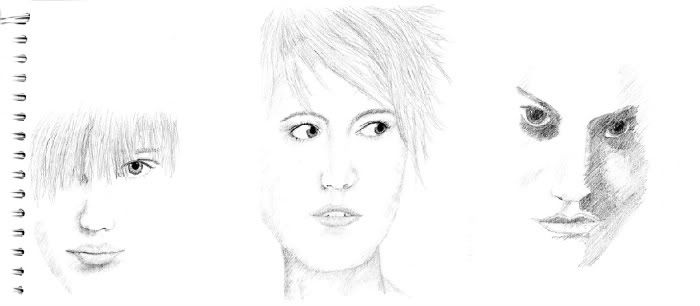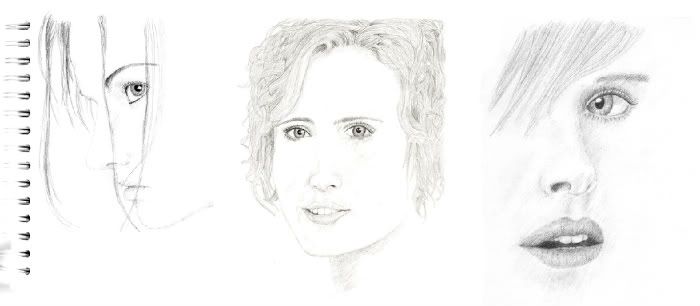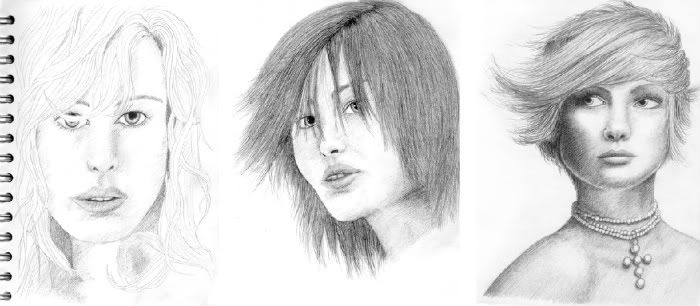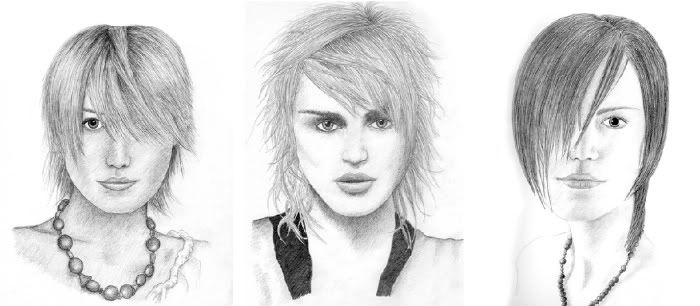 Moving onto Photoshop-coloured drawings..
These were done as simple line sketches (some with more tone at first perhaps), and then in Photoshop had colours and tones/highlights applied.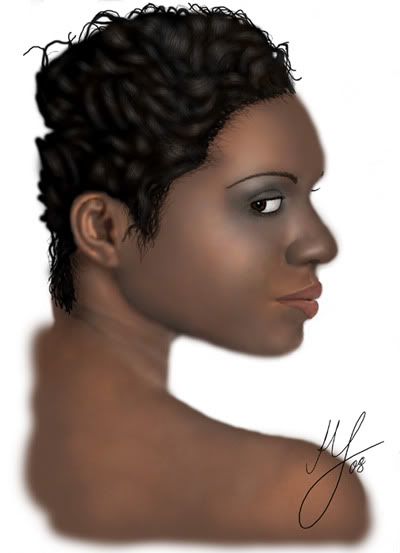 The above was the first one I ever did, and I still believe (annoyingly) is the best one I have done so far. The tones just seem to click straight away and work much easier than the rest.