____It's been quite a while since I last posted which is because I gained a full-time job in September which is taking up much of my time! I wanted to post something I've been doing this morning of which I received in my email today:
Adobe Creative Juices Logo Competition
Below are some ideas I did quickly in my sketchbook.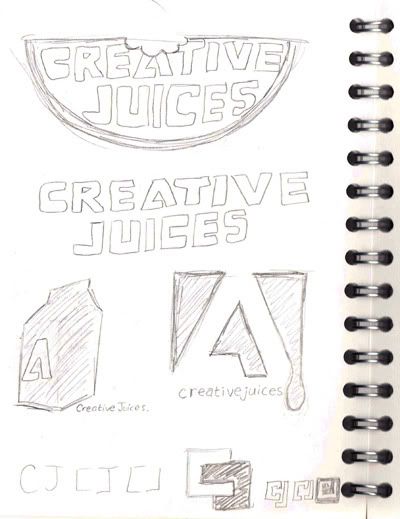 Taking the 'juice' part literally, I thought of fruit juice, and then came up with this melon slice shape, but after browsing through the entries that have already been submitted I saw a very similar idea done on an orange, so I decided to push this one aside.
I then pursued the fruit 'juice' idea and looked at cartons, juice drips.. and then realised their current logo is purely the initials of the brandname. I then played about which how the letters could work together to improve on what they already had.
..Which lead me to the below.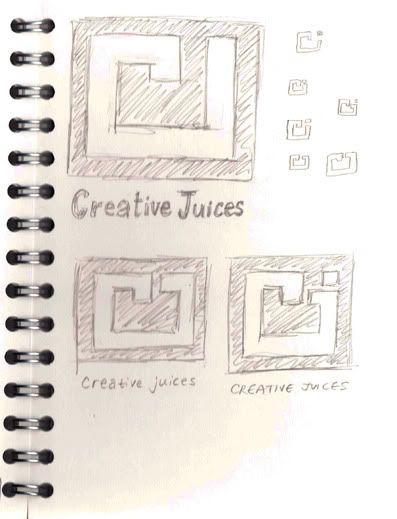 Looking at the original 'Adobe' logo, it used straight lines and the surrounding red box with the white letter 'A' bleeding over into the white background. I played around with the same principals and this lead me to come up with the following designs.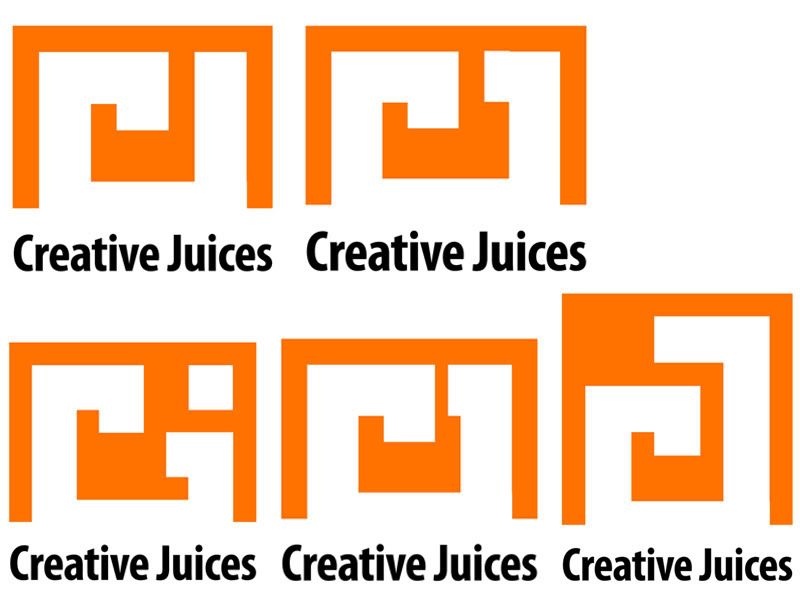 I like the fact that they all resemble a swirl until you read into them and see that they are initials, however, the two on the left side seem to be read "CI", where as the one of the bottom-right doesn't immediately resemble a 'J' quite as easily as the two central ones. So it's between the 2 central designs for me, unless they can be improved further. I'm not 100% sure whether or not Adobe may want something totally different to what they already have logo-wise, but I feel I need to stick to their principals of logo-design somewhat to keep within the consistancy.
Will update if I come up with more solutions!