____An HIV awareness campaign I completed while at University never really felt completed before. I woke up one morning and suddenly had an idea of how I could tie the poster together a bit more.
Click here
for the original posters and developments.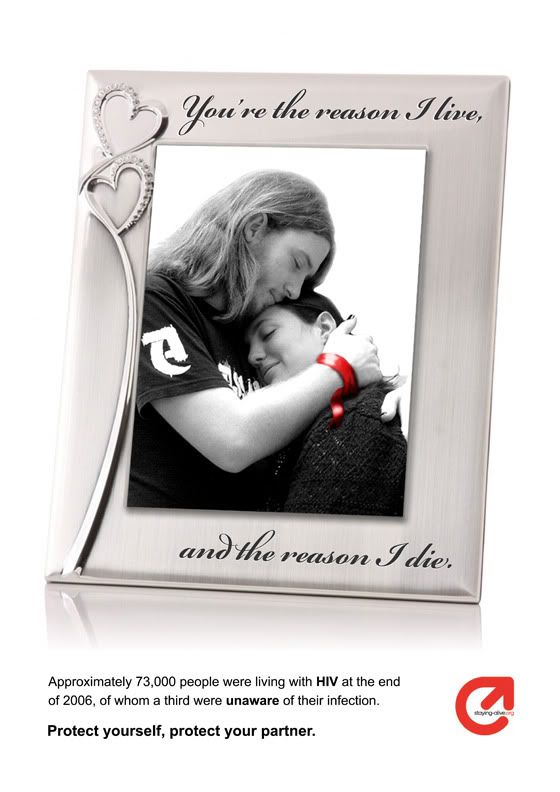 I wanted to promote the 'relationship' side of the target audience more, which lead me to put the imagery into a 'coupley' photoframe with the copyline engraved onto the frame, which I think is a massive step forward from the originals and could be done in a short series of other style frames featuring other pictures. The red ribbon could even be tied to the frame and not even in the photo itself.