____Although the original brief was to create a motion piece for Lifeline, I decided to try and create a printed poster instead.
Lifeline
is a helpline for those in despair and distress who are in need of someone to talk to. After research, it showed that the biggest audience for this helpline is teenagers and young adults. This lead me to try and communicate to them in a simple way that they will relate to.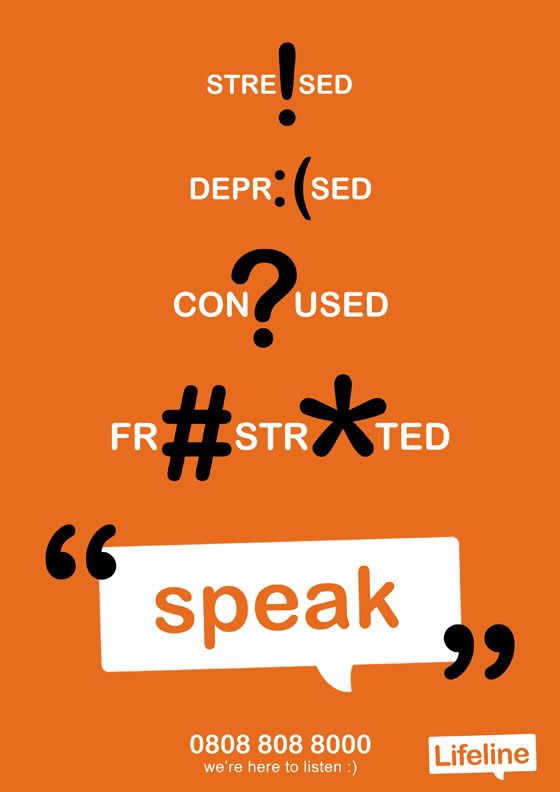 The poster is based on text-speak which the population of teenagers and young adults of today can heavily relate to. I wanted to promote simplicity in this poster; how simple it would be to just pick up the phone and dial the number. This was enhanced through a simple 3-colour pallet, as well as a single typographic use.
Below is some quick sketchbook development work of the concept.