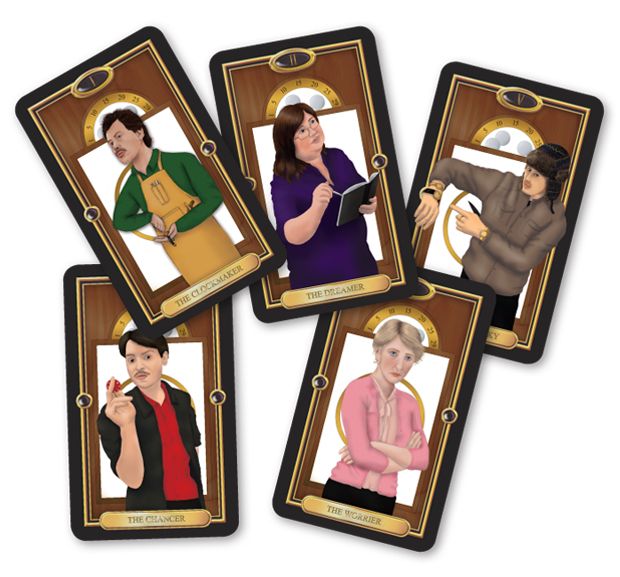 Just before Christmas time I was commissioned to create some tarot card character designs for the play Hidden Spire at the
Old Fire Station in Oxford
. Above are the finished products.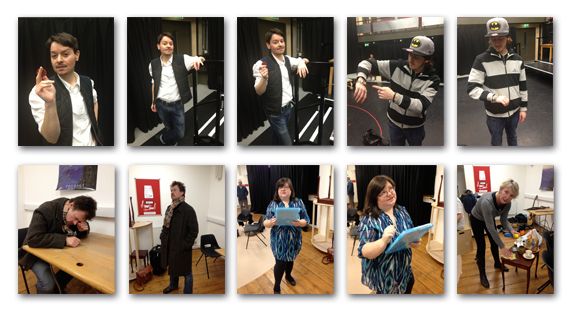 They needed to be realistic representations of each character in the play, but digitally illustrated to match a particular chosen style. I was given some reference photos of the characters to work with (see above), and had to add their costume in at a later date once it was confirmed what they would be wearing for their performances. I completed my designs by handdrawing the outlines of the characters, filling in colour, texture, tints and tones in Adobe Photoshop.
Given more time to work on this I would have loved to have created different background clock-related designs (as the play is set in a clock shop) reflecting each character's personality.
The above set design was created by the amazing
Lisa Thomas
.